Model NO.:
Certification:

CE, ISO
Environmental protection and energy saving animal feed flat die pellet making machine for sale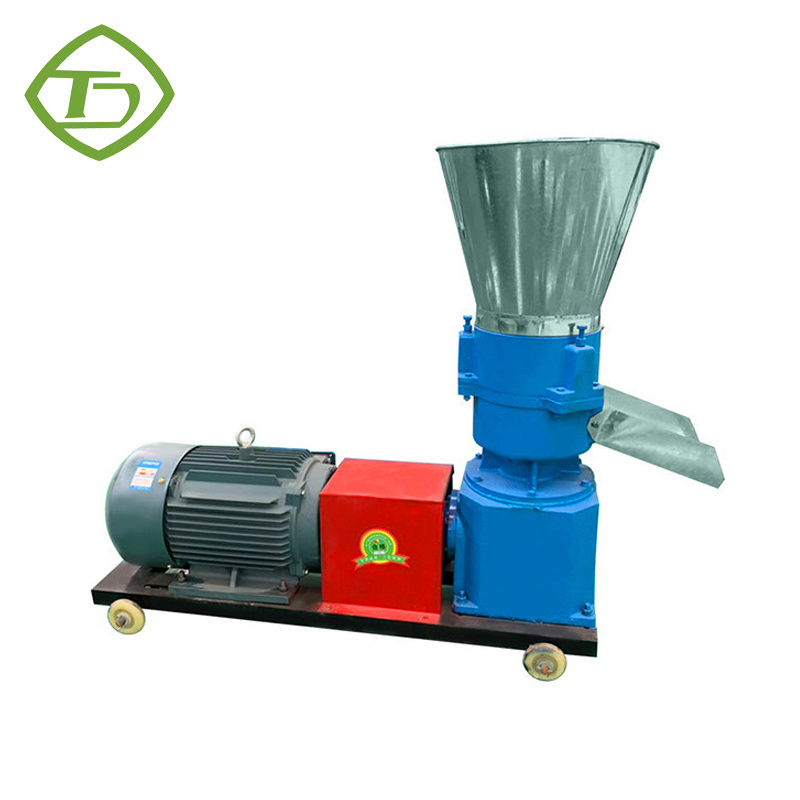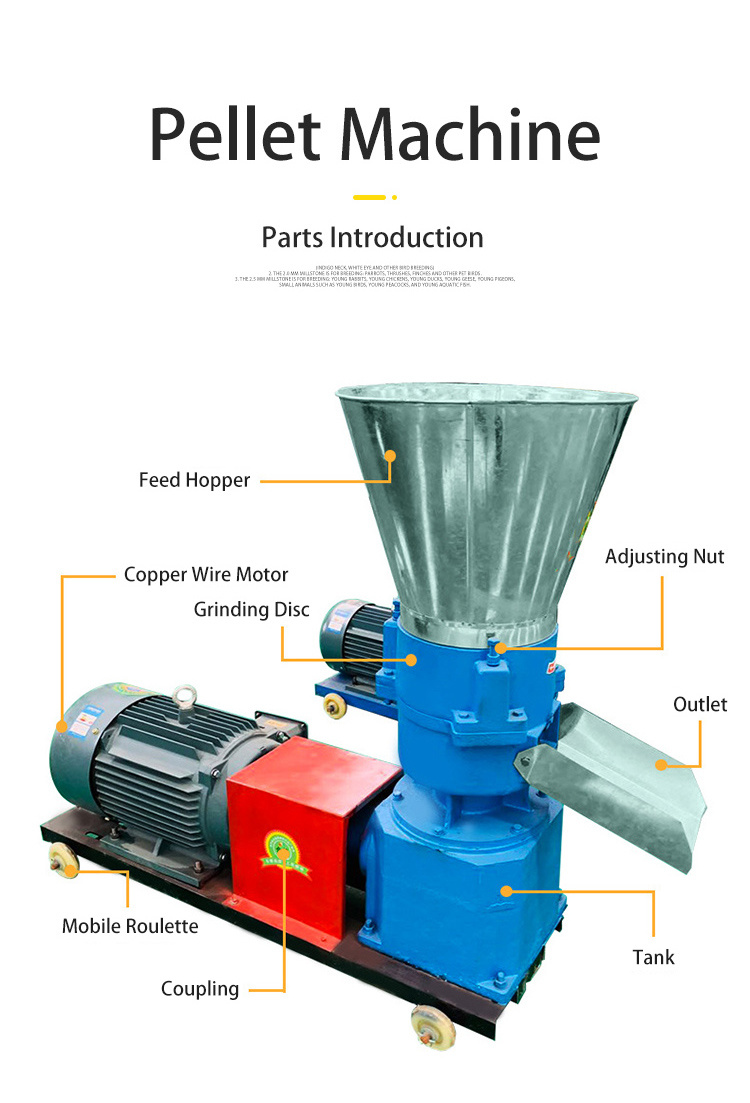 | | | | | | |
| --- | --- | --- | --- | --- | --- |
| Model | Output(kg / h) | Motor Power | Weight (kg) | Number of rollers | Product size (CM) |
| 125 | 50 | 3kw/4kw | 83 | 2 | 85*40*60 |
| 150 | 100 | 3kw/4kw | 85 | 2 | 85*40*65 |
| 210 | 250 | 7.5kw/1kw | 165 | 2 | 105*45*80 |
| 260 | 500 | 15kw/18.5kw | 270 | 2 | 125*50*80 |
| 300 | 1000 | 22kw | 380 | 2 | 140*55*90 |
| 400 | 1500 | 30kw | 800 | 2 | 165*65*120 |
Product Explanation:
1. The ultra-fine 1.5mm millstone is used for breeding miniature birds, aquatic animals, etc., such as: (indigo chin, white eye and other birds breeding)
2. The 2.0 mm millstone is for breeding: parrots, thrushes, finches and other pet birds.
3. The 2.5 mm millstone is used for breeding: young rabbits, young chickens, young ducks, young geese, young pigeons, young birds, young peacocks, young aquatic fish and other small animals.
4. The 3-4 mm grinding disc is for breeding: rabbits, chickens, ducks, geese, pigeons, birds, peacocks, aquatic fish, etc. (3-4 mm specifications are 3.0mm, 3.5mm, 4.0mm for your choice)
5. 5-6mm millstones are breeding: pigs, cattle, sheep, dogs, pigs, horses (5-6mm sizes are 5.0mm, 6.0mm for your choice)
6. 7-12mm is generally used to make bait, large birds, mice and other large animals, and it takes a few days to customize (7-12mm specifications are 7.0mm, 8.0mm, 9.0mm, 10mm, 12mm for your choice)
7. If you have any special requirements, please note the diameter requirements of the particle machine grinding disc, and we will install, debug and ship according to your requirements.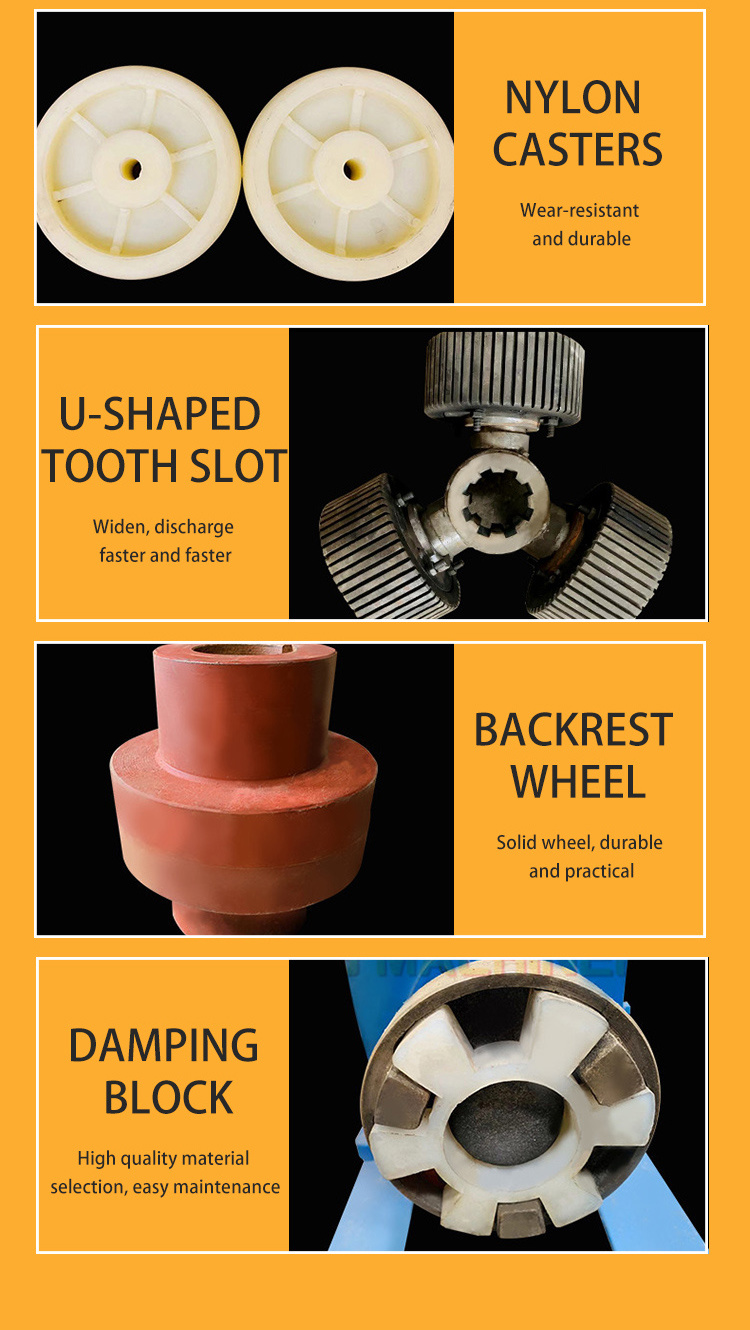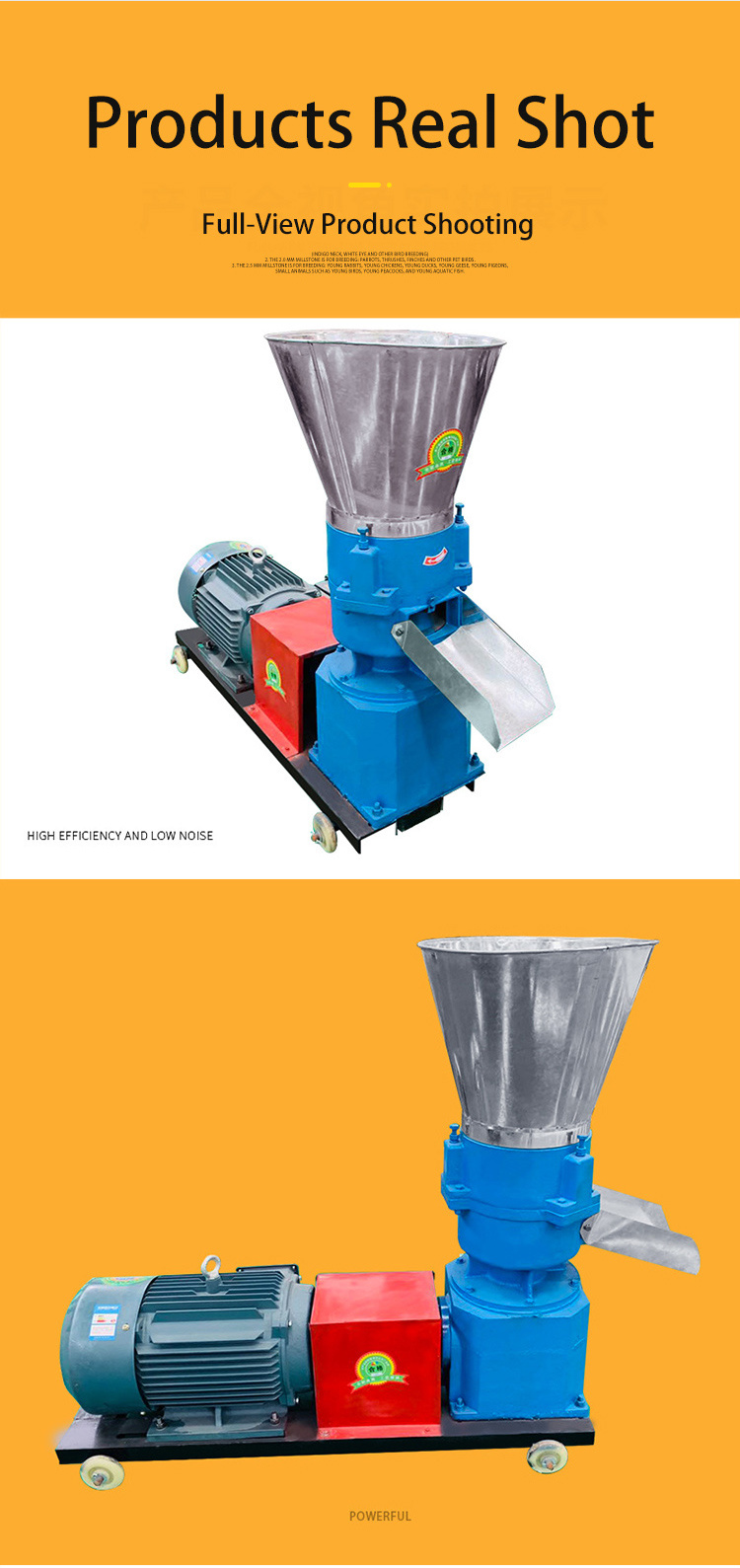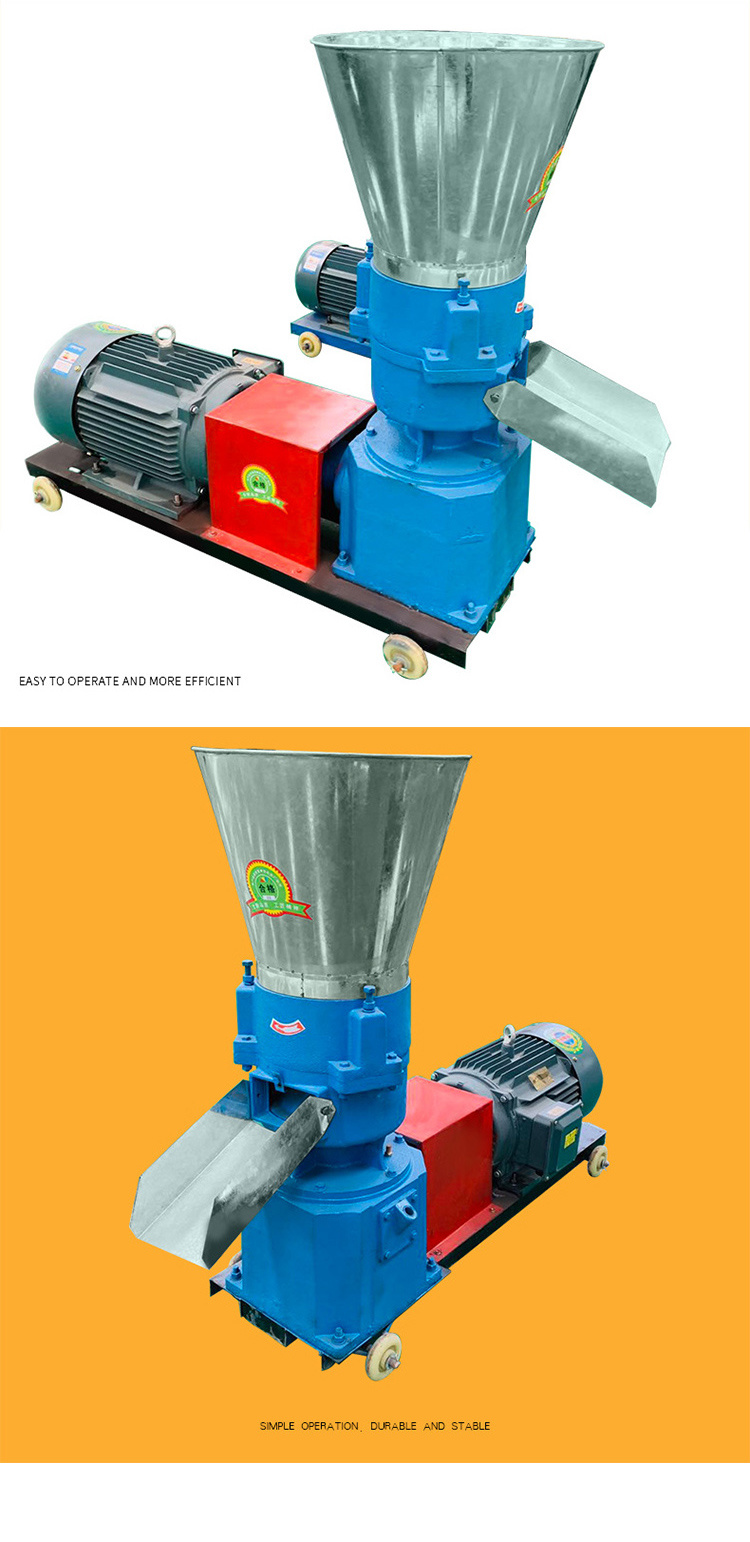 Advantage of Tongda flat die feed pellet machine:
1. The flat die pellet mill is made of wear-resistant material thus having a long service life.
2. Simple structure, small area coverage, easy operation and maintenance.
3. Low consumption, competitive price and cost saving.
4. Spare parts die can be with different diameters to meet different requirement.
5. For our pellet maker machine, spare parts die can be with different diameters to meet different requirement
6.In the process of making pellets, the pellet maker machine can trypsin inhibitory factor in grains and beans degent, which will decrease harmful effect on digestion. this machine can also kill general pathogenic microorganism and improve pellets nutrition absorptivity.
Scope of Application:
In general, this pellet machine can be make 2-8mm feed pellets for different animals, dia. 5mm pellets can used to feed cows, dia.4mm pellet can feed pigs and goats, dia.3mm feed pellet can feed chicken, duck, goose, dia. 2.5mm feed pellet can used to feed birds, etc. you can choose different size flat die according the animal you want to feed.
Packing&Shipping:
Wooden or metal case according to specific size of each equipment, we twine thick plastic coating for each machine.
Tight the equipment in the truck without space to ensure no rubbing during the transportation.